Hiking the Jackrabbit Mountain Trails
Overview
Jackrabbit Mountain is a relatively new trail system located along the shores and hills beside Lake Chatuge near Hayesville, NC.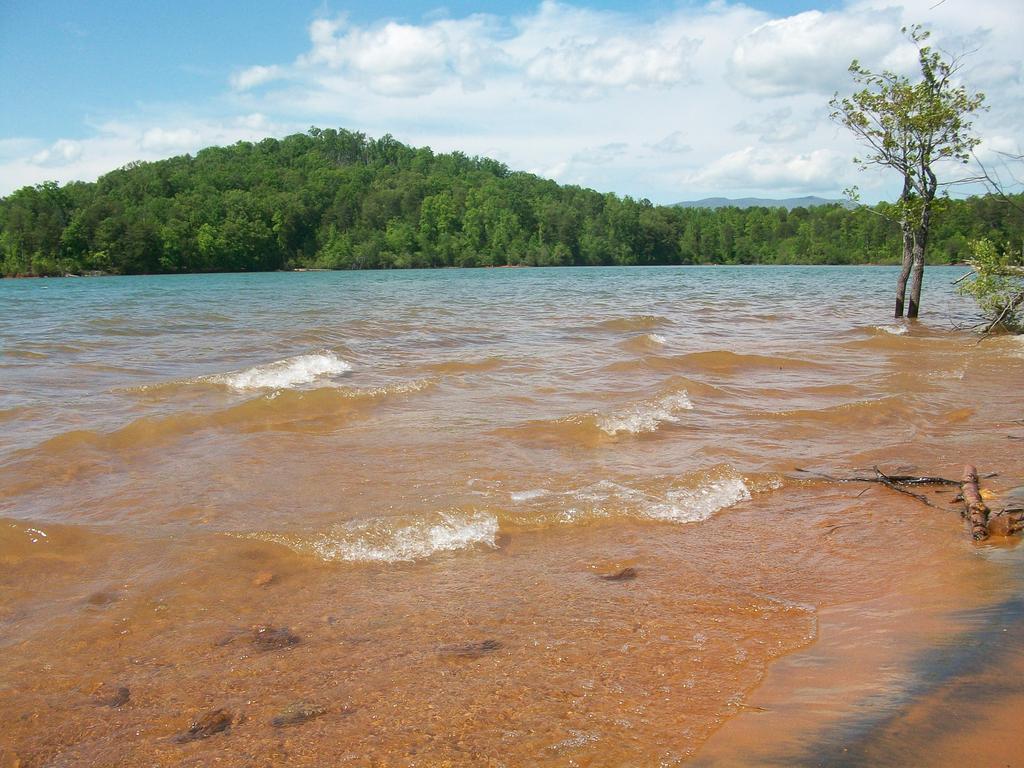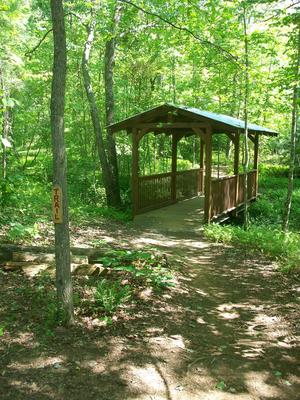 On Saturday, April 30, 2011, a Grand Opening was held at the trailhead for the new trail system, which included speeches, a ribbon cutting, group hikes and mountain bike rides, barbeque, and great weather. This date officially marked the opening of the Jackrabbit Mountain trail system, which now provides access to over 14 miles of trails in the southern parts of Nantahala National Forest.
Trail Characteristics
All trails are open to mountain biking and hiking, and although the trails were constructed specifically with mountain biking in mind, they're a nice place to hike as well - and would be a no-brainer if you're staying at the nearby Jackrabbit Mountain campground.
These trails were constructed over a period of over 5 years in a "Stacked Loop" configuration. A main central loop, which is easy and nearly level, has junctions with several more difficult side trails, traveling to some interesting destinations such as ridgetops and beaches. A connector trail to the campground means trail users don't have to share the street with cars when traveling to the main trail system from their campsite.
The forest here is mostly young, having been logged with a type of selective logging technique in the not-too-distant past. Stands of even-aged, smooth-trunked trees lie beneath a few leftover larger, shelter trees that were allowed to stand when the logging took place. There's quite a bit of poison ivy, so keep that in mind when choosing your clothing, especially during the summer. There are no major stream crossings to speak of, but the lake is always nearby for you to enjoy.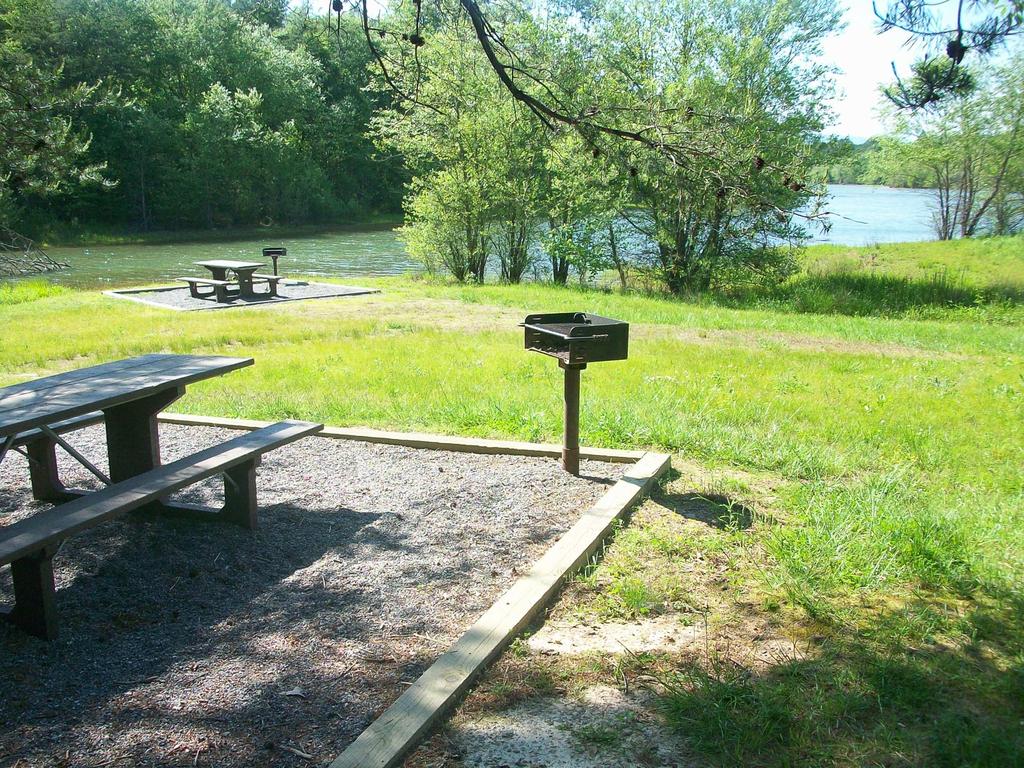 Facilities
At the trailhead, there are plenty of parking spaces, pit toilets, maps & information, and a grassy field with picnic tables by an arm of the lake.
Interactive Trail Map
Download GPS Data
Click routes, trails, or points on the map to download them (on the GPS Data tab).
Places to Stay
Camping
Camping is available nearby in the Jackrabbit Mountain Campground, which is on the lake shore. A trail connects the campground with the trailhead so hikers don't have to walk along the road to get there without driving.
Lodging
There are several hotels nearby in Hayesville and a bit further away in Murphy (30 minutes) and Franklin.
Directions