Hiking in Western North Carolina
Welcome to the Appalachian mountain region of Western North Carolina - a haven in the Land of Sky for enthusiasts of outdoor recreation!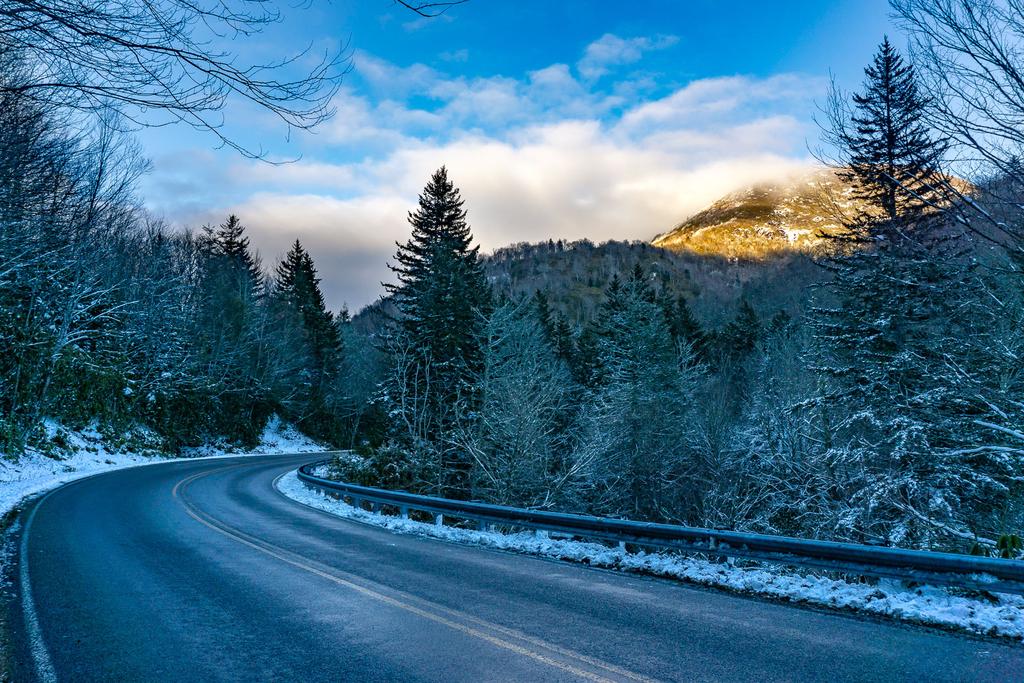 HikeWNC.info is your on-line hiking guide for North Carolina's Appalachian mountain region, containing all of the information you need to make your next trip complete. We aim to provide guidebook quality information that you can use in your outdoor persuits. Have fun browsing and hiking!
What's On This Site
Connect With Us!
Have questions, comments, criticisms, suggestions, trail info, or errors to report? Contact us and we'll be back in touch with you! Or use one of these other ways to get in touch.



WNCOutdoors.info Blog
Why take an expensive vacation thousands of miles away when a world-renowned outdoor playground is right next door?
Some of the highest peaks in the East, surrounded by vast areas of wilderness and miles and miles of trails, invite visitors from all over the world. And even locals looking for an easy day hike find the area irresistible.
COVID-19 Note: Some areas in the mountains have been extremely overcrowded since things started reopening. Please have a Plan A, a Plan B, and a Plan C if you choose to visit.
If the parking area for your planned outing is full or overflowing when you arrive, go to the next plan.
Avoid our Best Hikes on weekends and perhaps try exploring some lesser-known trails.
Maintain safe distance in parking areas. Wear a face covering until you're safely out on the trail.
Many facilities (especially visitor centers and restrooms) remain closed during the pandemic. We cannot keep a running tally of everything that's open or closed from week to week, so please check with the land managers to ascertain exactly what's available before you head out.
There actually still is plenty of space out there for everyone to recreate safely, but not if everyone floods to the same Top 10 destinations each time!
Our Information
Our Trailheads are hubs where several trails and hikes are clustered together or in a network. Each represents an area where you could spend a day or more hiking, without driving too far - or at all!
Featured Trailheads: Pisgah National Forest, Blue Ridge Parkway, DuPont State Forest, Catawba Falls, Bearwallow Mountain
The Trails section of our site is the gateway to information about individual trails in Western North Carolina. Search for a trail by name; each trail has its own page with all the details, a map (where available), and a place to leave ratings and comments.
Featured Trails: Estatoe, Elk Knob, Commissary, Bald Knob Ridge, Harper Creek, Snowball...
Your guide to the Best Hikes in Western North Carolina, combining individual trails into a fully guided experience. We feel like these trips are most representative of the great hiking that Western North Carolina has to offer!
Featured Hikes: Toms Creek Falls, Firescald Knob, Rattlesnake Lodge, Hikes for Kids and Families...
This section covers all of the maps we have available for you to view, download, and purchase, including maps of the Trailheads and Best Hikes above, and interactive Google Maps with downloadable GPS data.
Featured Maps: Interactive Map of Trailheads, USGS Topographic Maps, Nat. Geo Trails Illustrated™ Series...
Browse through photos of the trails, views, waterfalls, and mountains in the region. Links to these galleries are provided from Trailheads and Hikes as well.
Featured Galleries: Looking Glass Rock, Sam Knob, Whiteside Mountain, Panthertown Valley, Crabtree Falls...
Get general area information to round out your trip, including things to consider when planning a hike, information about places to stay and outfitters, and ways to get involved in the area's hiking community.
Area Information Pages: General Considerations, Camping/Lodging, Hiking Outfitters, Weather/Climate, Clubs and Organizations...
Site Updates & News
Archived news and more articles are on the WNCOutdoors.info Blog.