Bear Pen Trail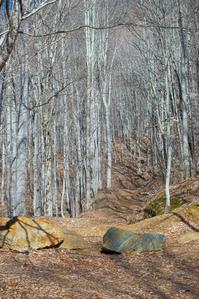 At A Glance



1.4 mi one-way
Difficulty Rating: 1.4 (More Difficult)
Steepness: Climbs Steeply
Tread Condition: Moderately Rough
Blaze Color: Orange
Trail Number: 176

This trail is located in the Big Ivy (Coleman Boundary) area. For a list of all the trails in that area, see the Big Ivy (Coleman Boundary) trails list page.
Description
A little overgrown with weeds, this trail travels along old roadbeds from FR 74 to the Laurel Gap trail. Crosses staire branch. There's lots of stinging nettle, so be sure to wear long pants on this trail (and others in the area).
All Photos from the Trail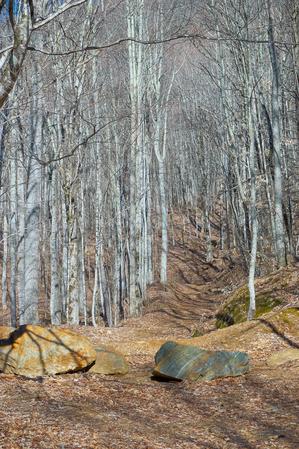 GPS Map
Download GPS Data
Click routes, trails, or points on the map to download them (on the GPS Data tab).
Total Calculated Length: 1.46 mi
This value is derived from our underlying map data, and it may not match officially published information.