Lover's Leap Trail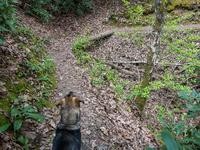 At A Glance


0.8 mi one-way
Difficulty Rating: 0.8 (More Difficult)
Steepness: Climbs Steeply
Tread Condition: Moderately Rough
Blaze Color: Orange
Trail Number: 308

Description
Climbs steeply from the Silvermine trailhead parking area to the Appalachian Trail, near the top of Lovers Leap Ridge. The Silvermine trailhead is across the French Broad River bridge from downtown Hot Springs. The main overlook, located at a rock outcrop just beyond this trail's intersection with the Appalachian Trail, affords panoramic views of the French Broad River, the town of Hot Springs, and the surrounding mountains.
At its lower elevations near the parking area, the trail follows the stream a short distance through an interesting "rock garden". There are some steep mountainside forests, and further up - through some switchbacks - some notable rock outcrops.
Can be used along with the Appalachian Trail to form a nice, 1.6 mile loop.
Intersecting Trails
This trail is located in the Hot Springs area. For a list of all the trails in that area, see the Hot Springs trails list page.
All Photos from the Trail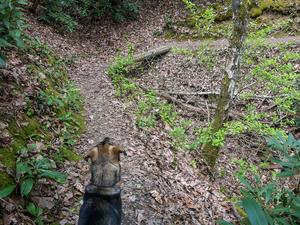 GPS Map
Download GPS Data
Click routes, trails, or points on the map to download them (on the GPS Data tab).
Total Calculated Length: 0.31 mi
This value is derived from our underlying map data, and it may not match officially published information.