Big Lost Cove Cliffs Trail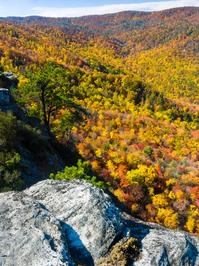 At A Glance


1.2 mi one-way
Difficulty Rating: 1.2


Steepness: Hilly


Tread Condition: Some Obstacles


Trail Number: 271

Description
Ascends moderately through mixed hardwoods and then runs slightly downhill along the crest of the ridge on an old logging road. It descends steeply for a brief stretch into the flats right above the cliffs, in an open oak forest. There are a couple of old logging roads that diverge here; keep left at a couple of faint intersections to reach a fantastic viewpoint at the top of the cliffs. Grandfather Mountain looms in the background above Lost Cove. Stay back from the edge and don't trample the moss that grows between the rocks.
This trail is located in the Wilson Creek Area area. For a list of all the trails in that area, see the Wilson Creek Area trails list page.
All Photos from the Trail
GPS Map
Download GPS Data
Click routes, trails, or points on the map to download them (on the GPS Data tab).
Feedback
Ratings
Average Rating: 3.0 (rated 2 times)
Rate It Now:
Comments