Thorps Creek Trail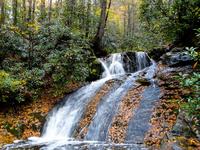 At A Glance



4.5 mi one-way
Difficulty Rating: 4.5


Steepness: Climbs Steeply


Tread Condition: Very Rough


Trail Number: 279

Description
Starts at the back of the Mortimer Campground and loops back. Passes Thorps Creek Falls - a small 15' cascade and slide into a nice pool - near the bottom. Follows the same path as Schoolhouse Ridge for a short distance.
This trail is located in the Wilson Creek Area area. For a list of all the trails in that area, see the Wilson Creek Area trails list page.
All Photos from the Trail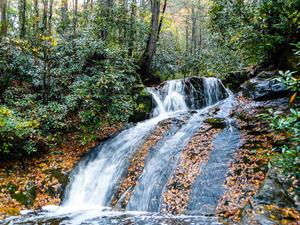 GPS Map
Download GPS Data
Click routes, trails, or points on the map to download them (on the GPS Data tab).
Feedback
Ratings
Average Rating: 2.2 (rated 18 times)
Rate It Now:
Comments