Hiking the Blue Ridge Parkway Section 6
Overview
The southernmost section of America's farvorite motor road is like a grand finale - a long, high, remote, and spectacular drive that ends in the largest contiguous wilderness in the East - the Great Smoky Mountains National Park.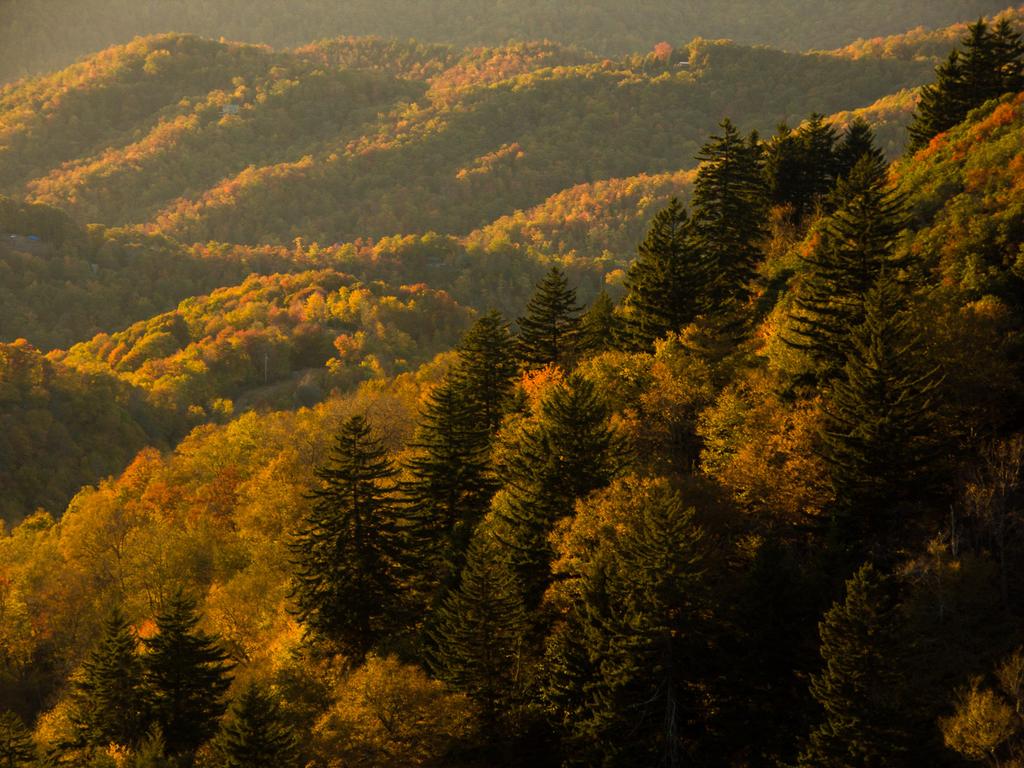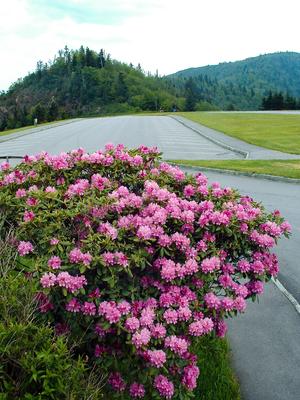 You'll traverse the high ridges of the Pisgah Ridge around the Shining Rock and Middle Prong Wilderness Areas as you round the southernmost point on the parkway. Then you'll be passing over the highest point on the road's entire length - 6053' near Richland Balsam Mountain! You'll dip and then rise over the short, high Plott Balsam range before moving into the Great Smoky Mountains themselves. And, on the section near Maggie Valley, North is South and South is North on the Parkway!
Two main trails are available from this section of the Parkway: the trail to Waterrock Knob and a self-guiding nature loop at Richland Balsam. The Mountains to Sea Trail follows the Parkway here as well, but much of it is unfinished and so follows the roadway itself. However, work on this long-distance trail is ongoing so more sections of it will be opening soon.
Facilities
Waterrock Knob (MP 451.2)
A few facilities are available at this high overlook. * Museum Displays * Books & Maps * Restrooms
End of Parkway at US Hwy. 441 (MP 469)
From the end of the Parkway, turn right and travel about a mile to reach the Oconaluftee Visitor Center in the National Park, which as several amenities:
Museum
Bookshop
Hiking/Backpacking Permits
Restrooms
Or turn left from the Parkway's end to reach the town of Cherokee in about the same distance to find:
Restaurants, lodging, shopping, hospitals, entertainment, and museums all available in the town of Cherokee