Little Bearwallow Trail
At A Glance


1.1 mi one-way
Steepness: Climbs Steeply
Tread Condition: Some Obstacles

This trail is located in the Hickory Nut Gorge area. For a list of all the trails in that area, see the Hickory Nut Gorge trails list page.
This trail also crosses into these trailhead areas:
Description
This newly-constructed (for the most part) trail climbs the side of Little Bearwallow Mountain in the upper Hickory Nut Gorge. Passing over private property, it starts as a walk through an orchard (follow the signed route and please stay on the trail). It descends to a crossing of Hickory Creek on a sturdy log bridge.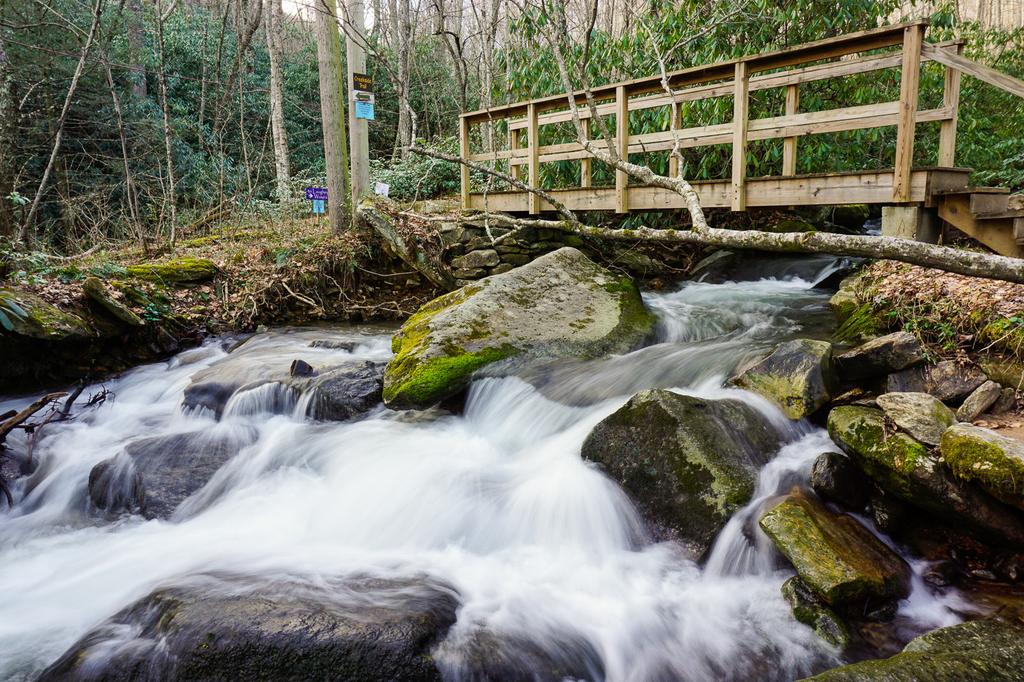 The hike then starts decidedly uphill on a well-constructed, newly-built segment of trail. The trail has log and rock steps in places, but is generally well groomed and free of major obstacles. The trail passes through a mixed hardwood forest with an understory of Carolina rhododendron in places.
As it ascends, the trail clings to a steep mountainside before crossing a small stream - the same one the waterfall is on. Look uphill in winter when the leaves are off the trees for a glimpse of it. It then passes through a series of switchbacks before entering a boulder field. That, and a set of rock steps, tells you that you're nearing the base of the falls. The trail comes out at a rocky area below the cliff over which the tiny stream flows - maybe no more than a trickle or seep during dry periods - to form the falls.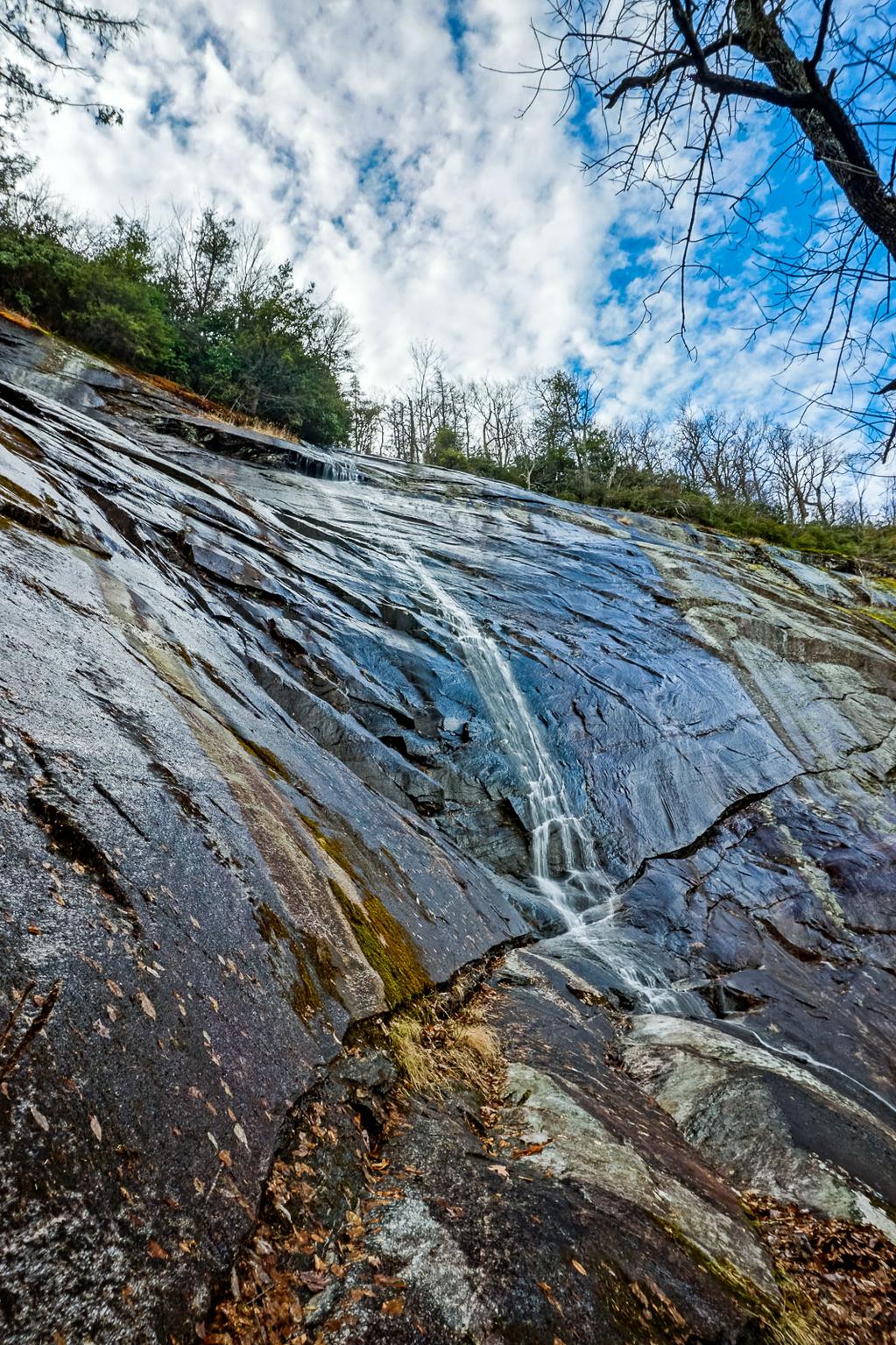 The trail is eventually planned to climb past Wildcat Rock, up Little Bearwallow Mountain and then Bearwallow Mountain itself, to connect with the Bearwallow Mountain trail and form an important segment of a trail all the way around the Hickory Nut Gorge.
GPS Map
Download GPS Data
Click routes, trails, or points on the map to download them (on the GPS Data tab).
Total Calculated Length: 0.99 mi
This value is derived from our underlying map data, so it may not match officially published information.