Art Loeb Spur Trail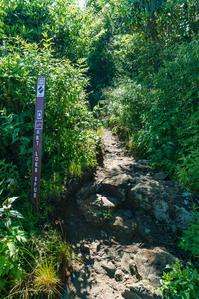 At A Glance

0.6 mi one-way
Difficulty Rating: 0.6 (Difficult)
Steepness: Climbs Steeply
Tread Condition: Moderately Rough

This trail is located in the Black Balsam area. For a list of all the trails in that area, see the Black Balsam trails list page.
Description
Climbs from the parking area at the end of Black Balsam Road to the top of Black Balsam Knob. Passes through a few switchbacks on its way up. Starts in an open shrubby area, then enters a more forested setting. Touches the spruce plantation on the slopes of Black Balsam once, before traveling through some wet and rocky areas and emerging from the forest again in the scenic area near the summit of the ridge. At the junction with Art Loeb trail, Black Balsam Knob is to the left.
All Photos from the Trail
GPS Map
Download GPS Data
Click routes, trails, or points on the map to download them (on the GPS Data tab).
Total Calculated Length: 0.42 mi
This value is derived from our underlying map data, and it may not match officially published information.