Ivestor Gap Trail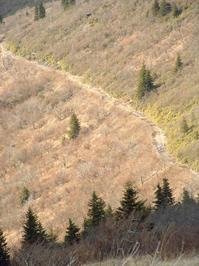 At A Glance



4.3 mi one-way
Steepness: Level
Tread Condition: Few Obstacles
Trail Number: 101

This trail is located in the Black Balsam area. For a list of all the trails in that area, see the Black Balsam trails list page.
This trail also crosses into these trailhead areas:
Description
Similar to the Flat Laurel Creek trail, this trail follows an old railroad grade. It travels around Black Balsam and Tennent Mountains. It is level or climbs gently in places. It is very rocky and very wet, although there are no sizeable stream crossings. The high elevation forest consists of mainly mountain ash, birch, beech, spruce and fir, and planted windrows of longleaf pine. There are many bald areas or areas where only rhododendron, mountain laurel, and blueberries grow. The blueberries grow in profusion and are generally ripe during mid August. The road is open to four-wheel drive vehicles in fall.
All Photos from the Trail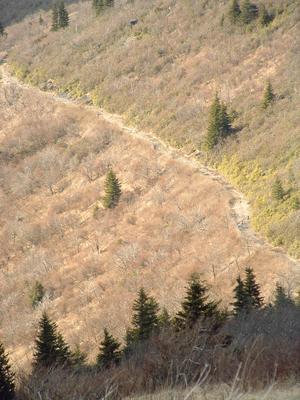 GPS Map
Download GPS Data
Click routes, trails, or points on the map to download them (on the GPS Data tab).
Total Calculated Length: 4.26 mi
This value is derived from our underlying map data, so it may not match officially published information.