Big East Fork Trail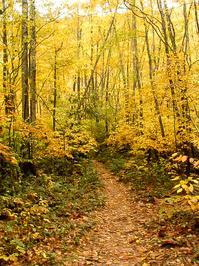 At A Glance


3.6 mi one-way
Difficulty Rating: 3.6


Steepness: Climbs Moderately


Tread Condition: Moderately Rough


Trail Number: 357

Description
Follows the Big East Fork Pigeon River. Pristine river scenes. Trail is wide and heavily used near beginning; diminishes somewhat the further you travel. Ends at the junction with Greasy Cove Prong and Bridges Camp Gap trails, providing long loop options in the Shining Rock Wilderness.
Intersecting Trails
This trail is located in the Shining Rock Wilderness area. For a list of all the trails in that area, see the Shining Rock Wilderness trails list page.
All Photos from the Trail
GPS Map
Download GPS Data
Click routes, trails, or points on the map to download them (on the GPS Data tab).
Feedback
Ratings
Average Rating: 5.0 (rated 2 times)
Rate It Now:
Comments