The Best Hikes for Kids and Families in Western North Carolina
Hikes By Features: Waterfalls | Views | Historic Sites | Kids and Families
Looking for a great hike with the kids? Here's a selection of hikes perfect for families with little ones!
A great trail for children isn't just one that's easy enough for them to handle. It should also have something unique or fun for them to explore, without excessive safety concerns. Not every trail in the mountains is steep, difficult, or treacherous. And many of them lead to fun and exciting destinations that kids can't resist!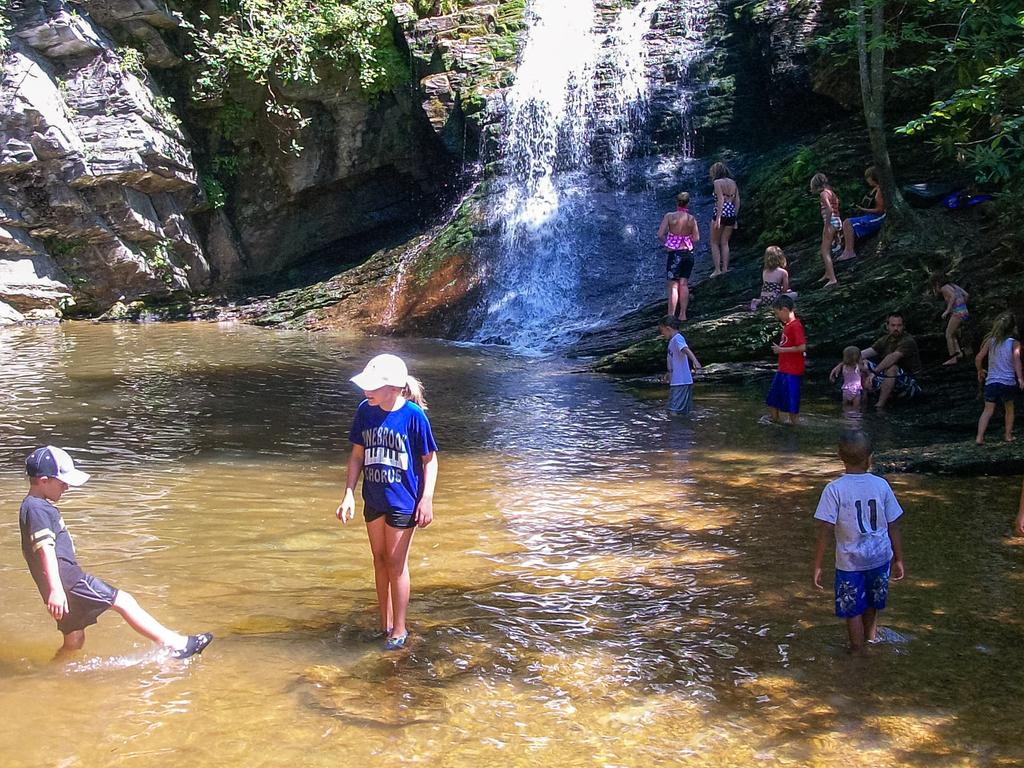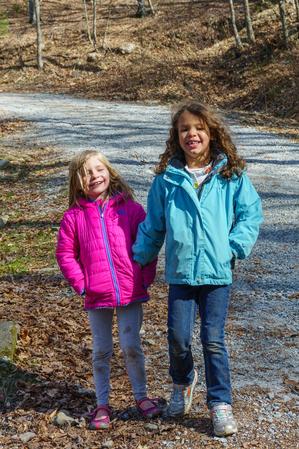 You'll find waterfalls, rock piles, wide streams, lakeshores, even playgrounds and interpretive exhibits along some of the area's best trails for kids. So take a look and see if one of these hikes will work for you!
Tips for Hiking with Kids
Kids can easily be overwhelmed with what seems like an easy hike for adults, so make sure it's within their abilities!
Bring plenty of water and snacks. Kids will get hungry as they go, and a well-timed snack stop can make or break a trip. They also make a good enticement to go just a little further!
Keep a bathing suit in the pack and an extra change of clothes and dry towels in the car. Water features along the trails can be totally irresistible!
Fit, experienced hiking children can probably handle about a mile hike for each year of their age - but that will be less if they are still being introduced to hiking, or if the trail involves lots of climbs or difficult sections.
A good bug spray can prevent days of itchy misery after an outing. Feel free to find a natural alternative to traditional ingredients like DEET.
The Hikes
Kids In Parks TRACK Trails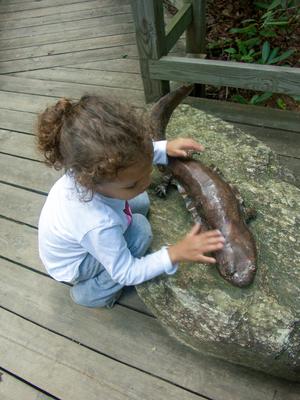 Kids In Parks is an organization started in 2008 with the goal of increasing kids' participation in outdoor recreation and exploration. Kids in Parks originated right here in Western North Carolina in 2008 as a joint project by the Blue Ridge Parkway Foundation, National Park Service and Blue Cross and Blue Shield of North Carolina Foundation with a goal to formally link the health of children to the health of parks by creating a strong network of trails and partners in the communities on and along the Blue Ridge Parkway. Since that time, the program has expanded its partnerships and its reach nationwide, and as of 2016 there are hundreds of official TRACK trails - and growing!
TRACK trails are hiking trails, biking trails, geocaching trails, paddling trails, nature trail disc golf courses and even backyard adventures which encourage kids to get outside and stay healthy. Each trail has designated Adventures, each with their own high-quality take-along brochure, to help you identify all the neat things kids can find along the way, as well as containing a wealth of cool facts. Adventures have a theme, such as Trees, Insects, Animals, or History.
The best part? Parents can sign up online and add their kids to the profile to track their hikes. As you progress, you can unlock badges and receive cool prizes, such as:
---
Hiking Trail TRACKer Gear
For every Trail tracked - a Trail Sticker
1 Trail Tracked - a Trail TRACKer Nature Journal
2 Trails Tracked - a Kids in Parks Patch
3 Trails Tracked - a Trail TRACKer TRACK Sac
6 Trails Tracked - a Trail TRACKer Bandana
9 Trails Tracked - a Magnifying Glass
12 Trails Tracked - a Walking Stick Medallion
---
You can see a map of North Carolina's TRACK trails here. In addition to the Best Hikes we list on this page, each of the TRACK trails makes a great outing for the little ones. So find a trail, sign up now, and start TRACKing!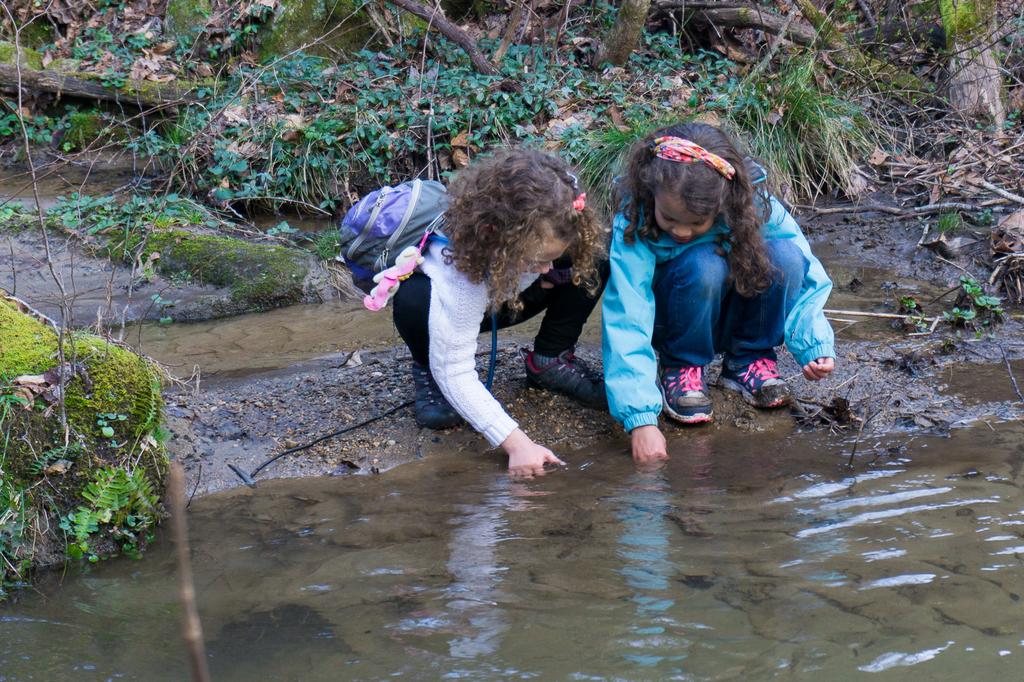 Our Best Hikes for Kids
In addition to the TRACK trails, here's our list of hikes we consider great for families with children. Choose a hike for all the details, including a detailed description, driving directions, and a map. Have fun on the trail!