Hiking in Pisgah National Forest, North Carolina
Overview
The Pisgah National Forest covers over 500,000 acres of forest land across the central mountains of Western North Carolina. This large forest includes lands surrounding the town of Asheville and the French Broad River Valley, and extending into the higher mountains all around.
Pisgah National Forest encompasses some of the highest mountains in the Southern Appalachians, and all of the Eastern U.S. Tremendous recreational opportunities, including hundreds of miles of trails for hiking and backpacking, abound within its boundaries.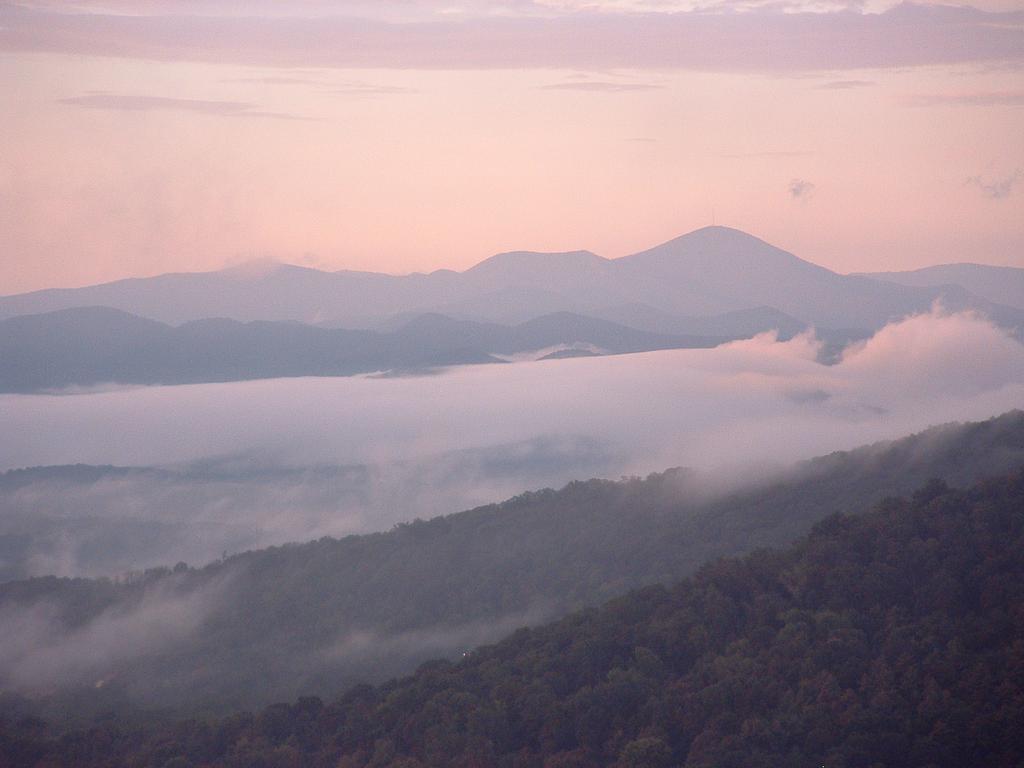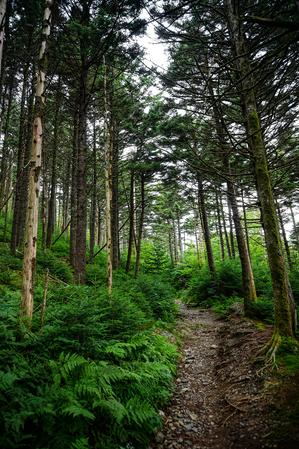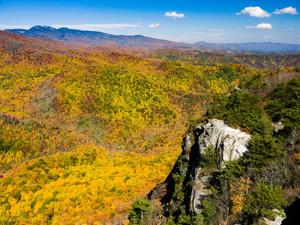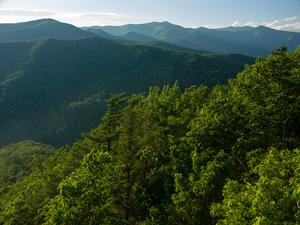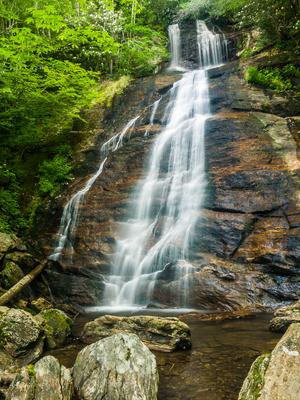 Since this National Forest is so large, we divide the information up into pages for each of the official Ranger Districts on the forest. Then, we subdivide the Ranger Districts into even smaller areas within those (our Trailheads) - watersheds, hubs, or other parts of the forest with a network of trails convenient to one another.
Districts and Trailheads
This forest is officially divided up into 3 Ranger Districts: Grandfather, Appalachian, and Pisgah.
The Grandfather and Appalachian Ranger Districts lie in the northern mountains of NC and include Trailhead areas such as the Linville Gorge Wilderness, Wilson Creek, the Toe and Cane Rivers, Roan Mountain, and Big Ivy/Coleman Boundary.
The Pisgah Ranger District lies on either side of the Blue Ridge Parkway south of Asheville, along the Pisgah Ridge and Balsam Mountains. The Trailheads Bent Creek, Mills River, Davidson River, Middle Prong Wilderness, and Shining Rock Wilderness are located in this district. Three long-distance trails - the Mountains to Sea trail, the Shut-In Trail, and the Art Loeb Trail also travel through this district. Many National Forest trails intersect trails along the Blue Ridge Parkway in this district as well.
Choose a district from the list below for an overview, or a Trailhead to get all the trail information. Each page contains information about camping and lodging in that area, and Trailhead pages contain the information about the trails and hikes.